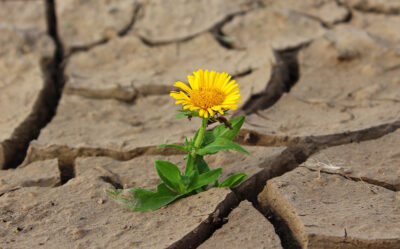 During the month of November, Legambiente Lombardia organized two webinars as part of the LIFE Metro Adapt project to discuss climate change and climate resilience, thus continuing the seminar path started last year.
On November 17th, the seminar "Climate crisis and extreme events: managing the inevitable avoiding the unmanageable", was held by Luca Lombroso, an expert meteorologist, and scientific and environmental communicator. During his speech, Lombroso illustrated the state of the "clinical record of Planet Earth", with updated data on CO2 concentrations in the atmosphere, the average global temperatures, and the climate situation in Italy. He focused on the example of Milan and on how the climate has changed over the years in the city. He then drew the attention to the extreme weather events and to the "new normality" we will have to get used to. He ended the presentation by speaking about the application of the Paris agreement on climate change, also considering the effects of the Covid-19 pandemic on the greenhouse emissions. A general intervention was followed by a debate moderated by Damiano Di Simine, scientific director of Legambiente Lombardia.
The second meeting "From Severn Suzuki to Greta Thunberg: how climate and communication has changed" was held on November 26th. Luca Lombroso explained the evolution of climate change communication from the Earth Summit in Rio de Janeiro in 1992 until today. During these years, the terms and slogans related to climate change have changed, but above all, the climate has changed. The question posed by the meeting was to understand what went wrong and, above all, how we can make climate communication more effective. What emerged from the presentation was that when talking about climate and resilience, the principle of "common but differentiated responsibility" must be applied. There is not just one responsible for greenhouse effect, global warming, and the resulting climate change. We are all victims, but at the same time, we have the responsibility to act.
The meeting was opened by Cinzia Cesarini of the Metropolitan City of Milan and was moderated by Lucio Lorenzi of Legambiente Lombardia.
Watch the registration of the webinar here!